About Us
Est. 2007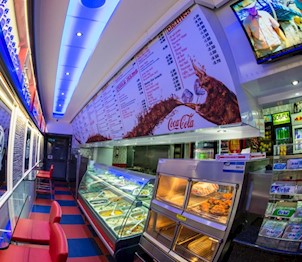 Pizza4U started out as a family-run vision which opened its first take away and delivery business unit in 2007.
We commenced our take away and delivery food business operations from a tiny corner shop in Hamrun. We operated from this shop for two years; a period during which customers' response was both positive and encouraging.
The fast growing demand for our pizzas made us come to the terms with the need for expansion in order to cater for our customers in a more effective way.  We eventually moved to larger premises located at 9 Schembri Street, Hamrun (Mile-End) in order to supply and reach for an ever increasing demand.
Besides our popular fresh-dough pizzas, we also serve gluten free dough pizzas. Furthermore, there is the new Cheesy Crust pizza which is available from Monday to Friday.
We also serve pasta which includes the most popular forms: spaghetti, penne and tortellini.
In addition, platters, wraps, burgers, fish and chips along with Turkish kebab are also on our extensive menu.
Our tasty mouth watering Southern fried chicken pieces are Halal and are supplied to us fresh by Smina on a daily basis.
Apart from the fact that a customer can collect his food order, we also deliver and have an outdoor seating capacity.
We try to serve and accommodate our customers to the full. However, we recommend that customers phone at our premises to place their order beforehand so that we would be able to serve them in time especially on weekends.
We promise to do our best to satisfy all of our customers.